Do you know what's really in your body care products?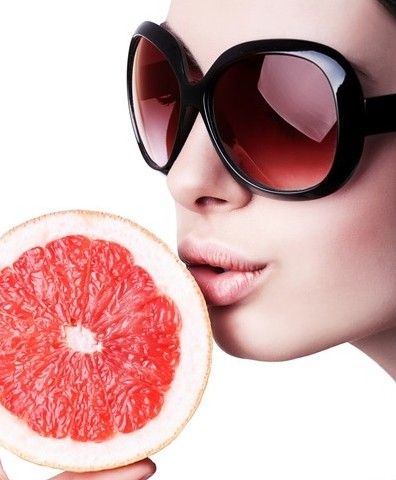 As health-conscious consumers we're becoming more and more cognizant of not only what we put IN our bodies, but what we put ON our bodies. This awareness has become a key factor in our purchasing decisions, when looking for skincare and body care products. So why take the time and examine the ingredients in your current body care products?
Here's a short list of harmful ingredients that might be in your skin care products, according to the Environmental Working Group's Skin Deep Cosmetics Database:
Chemical ingredients, dyes and fragrances (or "parfum")

Parabens, phthalates and sulfates

Hormone disruptors like xenoestrogens
An interesting article goes into more detail about the chemical dangers in commercially sold beauty products: What are Xenoestrogens Doing in My Mascara?
The good news is… there's a healthier, more affordable way to take care of and beautify your skin. Why not DIY your bath & beauty routines!
Beauty that's made in the kitchen
Here are some food based skincare recipes, you can whip up in minutes and apply on your skin. You may even want a taste of them and if you happen to have a lick – you can confidently swallow, knowing there isn't any harmful hormonal distributors hidden in the ingredients! Plus, you can feel good knowing that the ingredients are not only not harmful but contain nutrients that offer your skin protection.
"Most beauty products are hype & marketing. The kitchen cupboard is often more effective than the drugstore." – Amanda Cook, Author of WELLPRENEUR
Soothing Aloe-Probiotic Face Cream
Our body's largest organ, the skin – has it's own unique army of microorganisms.
These beneficial bacteria work very much like the ones found in our gut, providing a micro-layer of protection, and keeping the "bad bacteria" in check.
A typical daily skin care routine, like face washing and using toner, can upset your skin's flora so it's good to replenish this naturally protective layer.
The use of probiotics in skincare is actually not a new concept.
Women have applied everything from milk to plant extracts to their bodies for centuries in their quest to enhance skin health.
This DIY face cream uses ingredients that may assist in re-hydrating and soothing the skin, and can gently exfoliate to smooth and tone it, leaving it feeling more firm and refreshed.
This recipe is especially good for sensitive, acne-prone skin and can be used in conjunction with Orange Naturals' Acne Control Cream.
INGREDIENTS:
¼ cup raw shea butter
1 Tb 100% aloe vera – gel form
1 tsp raw liquid honey
4 drops rosehip seed oil
2 drops essential oils – lavender &/or tea tree oil recommended
Orange Naturals Probiotic 14 billion CFU (1-2 capsules)
EXTRA SUPPLIES:
metal mixing bowl

electric hand mixer

clean, small spatula

recycled & clean beauty products jar or small wide-mouthed amber glass jar
DIRECTIONS:
Melt shea butter to liquid form – suggested to do this in a double boiler over low heat (instead of microwave)

Remove from heat, cool for 2 minutes, place in metal mixing bowl, then stir in honey & aloe vera

Let mixture cool in fridge for about 15 minutes to solidify a bit

After 15 minutes, use the hand mixer to whip mixture (on low setting) into a fluffy white cream

Then, empty 2

probiotic capsules

into mixture, along with the essential oils, drop by drop

Whip the cream again until the probiotics and oils are blended well

Scoop the cream into a sterilized glass jar and store in a cool dry place

Use a small amount all over your face & neck as a soothing moisturizer
Clarifying 2-in-1 Apple Cider Vinegar Hair Rinse & Facial Toner
Why apple cider vinegar (ACV) in body care?
More than just a salad dressing ingredient, ACV is packed with beneficial bacteria, enzymes and minerals that not only benefit your insides, but can do wonders for your skin and hair too.
The natural oils or sebum on your skin and hair is happily balanced at a pH of 4.5-5.5 and ACV, high in acetic acid has a pH very close to that of human hair.
Using it regularly can offer such benefits as detangling, adding volume, clarifying without stripping the cuticle, adds shine, reduces frizz, and it can reduce breakage and split ends.
Plus, it has antimicrobial properties that can combat dandruff and scalp itch. WIN!
INGREDIENTS:
1.5 cups brewed green tea, cooled
¼ cup apple cider vinegar, unpasteurized
3-4 drops essential oil – lavender and/or rosemary recommended
DIRECTIONS:
Place all ingredients in a plastic squeeze bottle or a recycled bath product container and keep in the shower
Hair rinse can be used after shampooing or instead of it

Saturate hair scalp to ends with mixture, leave for 2 minutes, then rinse thoroughly. Be sure to keep eyes closed

Use rinse several times per week

Can double as a clarifying facial toner – saturate a cotton pad and wipe all over face and neck each night before bed, then follow with a moisturizer like the Aloe-Probiotic Face Cream
NOTE: glass containers are obviously preferable to plastic overall, but are too risky to keep in the shower!
Enjoy the simplicity and affordability of using natural made-by-you products for all of your family's body care needs.
For more amazing all-natural body care – check out the line of homeopathic skin care & pain relief products from Orange Naturals.